Everything You Do Now Is For Your Future! 
Are you interested in pursuing your passion for all things beauty? Considering a career change? If you have ever thought about pursuing an education in cosmetology, esthetics, or furthering your beauty training and becoming an educator, learn more about why Jean Madeline Aveda Institute may be the right school for you!
Jean Madeline Aveda Institute is committed to preparing our students for careers in the fields of cosmetology & esthiology, including the development of practical skills necessary for success with business skills, customer service, retailing and communications. At Jean Madeline Aveda Institute we are committed to fostering an environment of respect and trust in order to allow our students to express their individuality and creativity.
We create exceptional experiences through education, wellness, and dedication, in our institutes, spas, salons and the beauty industry.
Why Should You Start Now?
With both full-time & part-time programs offered at three convenient campus locations (Neshaminy Mall, Queen Village, and University City) we offer flexible options to help you meet your goals. Once you've chosen your program, campus location and preferred scheduling, you could finish in as little as 3 to 14 months. Now might be the perfect time to get started and dedicate 2020 to yourself and your education!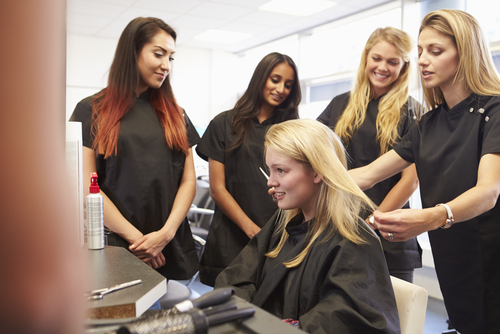 Learn More About Cosmetology
If you're interested in cosmetology and specifically styling or coloring hair, now is a great time to get started! According to the Bureau of Labor Statistics, the job growth for cosmetologists and hairstylists is expected to grow 8% by 2028. This is faster than the national average for most occupations.
Our cosmetology program is offered full time at all locations(Neshaminy Mall, Queen Village & University City) and part-time at the University City Campus. Here's what you can expect to learn in our cosmetology curriculum:
Haircutting
Hairstyling
Hair Coloring
Chemical Services
Basic Skincare
Nail Care
State Laws and Regulations
And So Much More!
If studying hair sounds like it might be the perfect fit for you, request more information today! You can also contact one of our three locations to schedule a tour.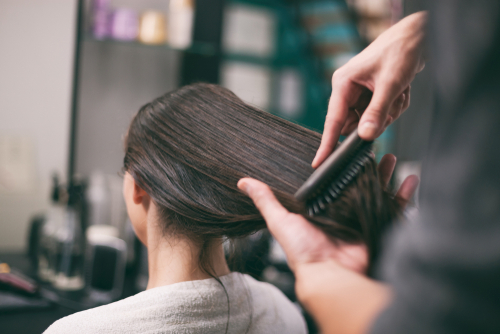 Explore Esthetics and Skincare
When it comes to skincare, now is a great time to get started! Job growth in skincare specialists is expected to grow 11% by 2028 according to the Bureau of Labor Statistics. Our esthetics program is offered full time at the Queen Village Campus and part-time at the University City Campus.
Depending on your current schedule and flexibility, you can attend full or part-time and be completed in as little as 12 to 17 weeks. Our esthetics curriculum covers:
Facials
Waxing
Body Treatments
Aromatherapy Wraps
Makeup Application
Much So Much More!
Call our Admissions Team to learn more and see if esthetics might be right for you!
Teach Others as Part of Our Educator Program
If you're already a licensed cosmetologist and want to teach the next generation, you may want to consider our teacher training program. Our 500-hour program can be completed in as little as 17 to 25 weeks, depending on your schedule.
Becoming a cosmetology educator can give you the opportunity to share your knowledge and further your own education as new trends and techniques arise in the beauty industry.
Learn in an Environment With Others Like you!
No matter what program you choose, you can have the chance to meet and work alongside like-minded individuals. Let your creativity flourish as you study and grow new friendships in school. Take advantage of this unique opportunity to be around so many other creative individuals to network and make connections that can help you in and out of school.
You don't have to stress if you don't know anyone starting at the same time as you! We're confident you can make new friends who can help you study and be successful during your time with us.
Learn How to Apply Today!
Take the next steps to get started on your future career in the beauty industry. Call our Admissions Team to learn more. 
Have questions about financial aid*? Our financial aid department can help you determine if you are eligible for financial aid and what your options may be. You can also check out our financial aid resources and review schedule options to see what might be a good fit for you.
If you're ready to get started, click here to learn more and see where your education could take you!
*Financial aid is available to those who qualify.