Beauty blogging and vlogging are becoming more popular than ever! New bloggers and vloggers pop up every day. They inspire us to create our own profiles with their wicked sharp cut creases and shiny finger waves. Did you ever consider that you too might be able to become one of these glamorous and influential faces of beauty? Whether your passion is makeup, hair, or nails you can begin to create a name for yourself, and you can start now. So open up your Instagram and your phone's camera, and let's begin your 5-step plan to becoming a beauty blogger while still in school!
Five Steps to Becoming a Beauty Blogger as a Beauty Student
There is no time like the present to begin building a book of beauty for yourself. What is a book of beauty? It is traditionally described as a book of clients or guests that will stick with you through thick and thin. What we'd like you to be able to do is create a digital following that can turn into real-life guests. These followers can often turn into future guests just because they like your content so much. You can also use your book of beauty to create a network of other beauty professionals and discover new guests this way.
Some people think that they cannot begin to build their own book of beauty until they've graduated. We say now is the perfect time! If you are a student you can use the remaining time in your schooling to begin creating your brand, gathering guests, and performing trial and errors. That way, after you leave the student salon for the real salon you'll have guests who follow you! How do you create a book of beauty? We'll start with your social media.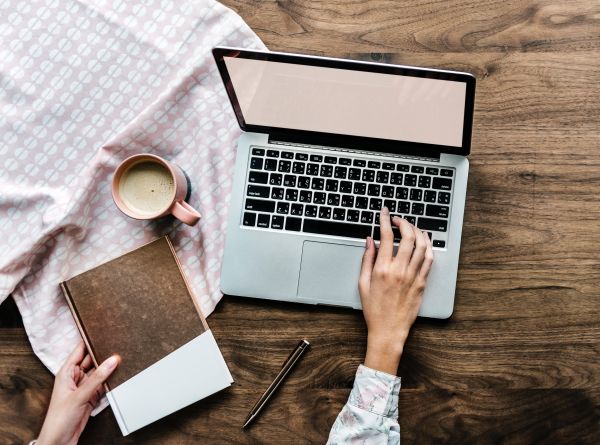 Step 1: Create Your Business Profiles
You might think you're doing a great job with your personal Instagram and Facebook accounts, but you may want to consider what business profiles could do for your follower count! Once you have access to Instagram and Facebook Analytics your posts can become better than ever! Business accounts allow you to see who is liking your content, at what times, and which posts are performing the best.
There are two paths you can take here: convert your personal Instagram account into a business profile, or create a new, separate business Instagram account which houses your beauty persona. Facebook follows similar steps to switch.
If you're the type of person who posts mostly your professional work on your personal account you can switch it to a business profile and continue what you're doing. If you are the type of person who likes to post non-business things on your personal and would like to keep those two separate, consider creating a second Instagram account.
Step 2: Determine Your Personal Brand
This is the most important step! When you look at successful beauty bloggers and social media influencers you can see that they all stick to their own personal branding guidelines. This means that you need to create both an aesthetic and a content outline that are unique to you. These guidelines should stretch across all social media platforms.
Your branding and aesthetic should include the following. Click the links to see an example of each!
Now that you've got your branding down and a plan for the future, it's time to begin creating the content for your users to engage with! Make sure you do your research and start using hashtags and keywords that users are looking for! You can truly begin to find your niche as you explore the "related" section in Instagram and find people posting similar content, and using even more hashtags you can use too!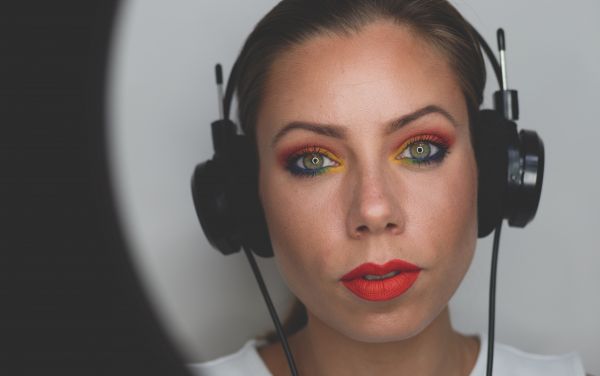 Why Do People Respond to These Things?
When you search a hashtag on Instagram have you ever stopped to look at the top posts? When you do, you'll notice that the top posts all have a few things in common. Things like high-quality lighting and photo, the images are edited slightly in professional editing apps, and if you were to click into the accounts that made it into that top spot you'd see that they follow the above-listed rules.
People enjoy looking at things that are pleasing as a whole, not just individually. Establishing this kind of branding and consistency in your posting helps users get a feel for what you do and who you are. If you are able to create a brand for yourself that stands out you may find that people remember your content more than others.
Step 3: Network In Real & Digital Life
Social and digital promotion can only go so far! You'll need to make sure you're talking to people in real life because they are the ones that build the foundation of your book of beauty. That means that while you're in school you can ask any guests you work with on the student salon floor* to follow you on social media. Offer them your social handles to see new content and get future tips! In each of your social media bios make sure you mention that you are currently studying esthetics or cosmetology and that you are always on the lookout for new customers.
Ask any of your guests to post a picture of the work you did for them if they liked it, and make sure they tag you. You should also ask if you can also take a picture of them and post it on your business Instagram and Facebook. These are two of the quickest ways to get new followers.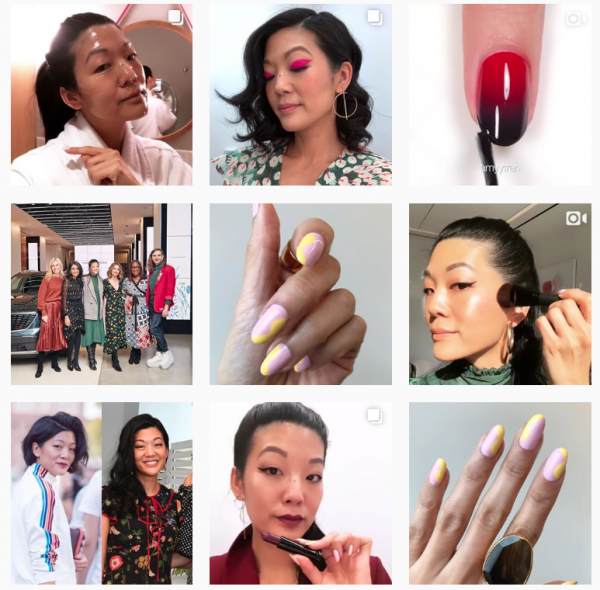 In order to engage in the digital beauty community you should comment, like, and generally engage with other beauty content-creators. As a student you can begin to ask questions about their path post-graduation, ask them if they would like to do any collaborations with you, and ask to reblog or repost their content. Use them as inspiration but still make it clear how you plan to stand out.
Step 4: Do Your Homework
Now that you're in full swing of your posting and personal branding, you can't just stop and expect success. Like we mentioned above, it's important that you actually utilize the information that Instagram and Facebook analytics, provides you with. If you notice that your followers are engaging more with video content, think about creating more videos. If you find that users like and comment on photos that show before and after hair transformations, make sure you continue to do that. You may find that you can get your posting schedule and best practices so honed that it becomes second nature to you!
The other part of the homework phase is continuing to flex and stretch your beauty skills. If you're a nail artist you should always be on the hunt for new trends, techniques, and things that will make you stand out. As a cosmetologist you should be entering competitions like North American Hairstyling Awards (NAHA) working with other cosmetologists in your network, and always seek to improve.
Your homework can be made easier by following hashtags like #nailartist, #hairartist, #licensedtocreate, #unitedbybeauty, #cosmolife, #americansalon, #behindthechair #modernsalon, and any others you can find that might help you expand your network.
Step 5: Thrive!
Now that you've got a pretty good idea of how to get started on your path to becoming a beauty blogger, it's time to actually do it! As a beauty student you are in the prime position to begin starting your blogging career. You can have an advantage over other beauty bloggers and vloggers because of your professional training, and because of the unique networking opportunities being in school can grant you.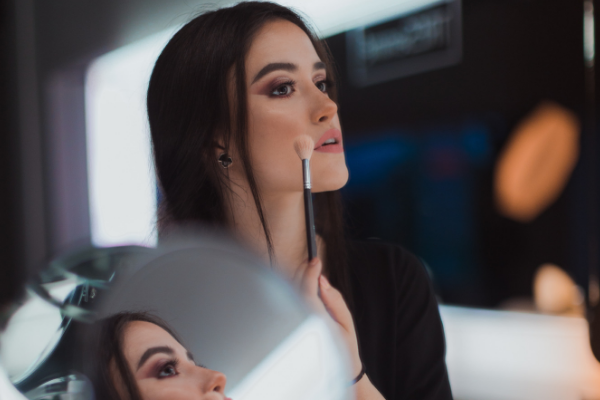 We're confident that you can do what you set out to do, but don't hesitate to ask your instructors for tips and tricks about building your book of beauty. Our dedicated staff at Jean Madeline Aveda Institute are pleased to help you reach your goals, and we can't wait to see how you thrive!
Have an Interest in Beauty Blogging & Want That Upper Hand?
It's no secret that training in cosmetology,  esthetics, or anything else beauty-related can help you get that head start in the beauty community. If you've been working toward your goal of beauty blogging for a while and just haven't quite found your stride you might want to consider applying at our school! Jean Madeline Aveda Institute offers both cosmetology and esthetics trainings that can help you reach your goals, and our entire motto here is student success. You can either apply now, or ask for more information at 877-729-5326! We'd love to meet you, and one day we'd love to even see you become a successful beauty blogger.
*All Services Performed by Students Under the Supervision of Licensed Instructors.